---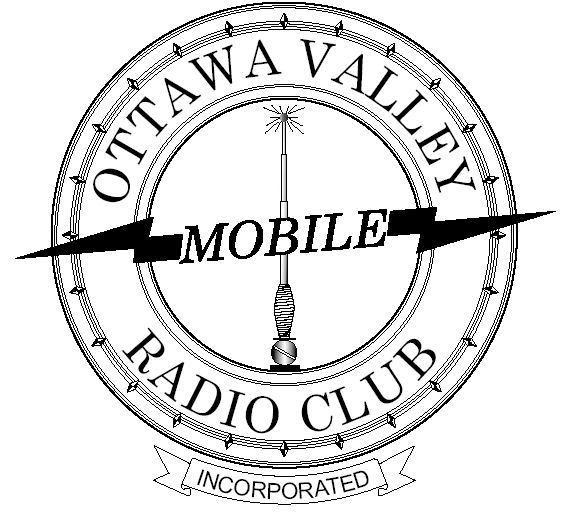 OVMRC "Jerry Wells" Amateur of the Year Award

From the Ottawa Valley Mobile Radio Club website: (www.ovmrc.on.ca)
"The Ottawa Valley Mobile Radio Club Inc. (OVMRC) established the "Amateur of the Year Award" to recognize outstanding and deserving Amateurs in our club. Jerry Wells VE3CDS, 1928-1997, a former Life Member of the Club and Silent Key, received the first "Amateur of the Year Award" in June 1997 for his contribution of time, effort and devotion to the Amateur Radio Course, his work as a Delegated Examiner and his management of the Amateur Radio Station VE3JW, located at the Canada Museum of Science and Technology. The original "Amateur of the Year Award" was subsequently renamed the "Jerry Wells OVMRC Amateur of the Year Award" in his honour.
This annual award consists of a suitably engraved plaque and engraved chrome plated Iambic paddle keyer or equivalent. Nominations from members are completed by the October General Meeting and selection of the winner is by a vote of members attending the November General Meeting. The Award is presented during the January General Meeting. For further information, please contact any member of the Club Executive."
From the December 2006 OVRMC Rambler:
"We the undersigned nominate Bob Sharp VA3QV for the above award. We believe Bob made a significant contributation during the Award Year to further the objectives of the OVMRC and Amateur Radio as a result of his leadership while serving as our president and through his personal involvement in Amateur Radio during the entire club year.
The leadership and interest Bob demonstrated as President in providing an excellent year of progress for our club was outstanding, particiculary in the mobile area. His conduct and leadership during Executive and General Meetings is to be commended. His monthly column writing 'RAMBLINGS' not only reflected his desire to encourage our members to become 'radio-active' but also provided an insight into his own activities and involvement in Amateur Radio. He has served as Net Controller for the Canadian Ski Marathon and at remote checkpoints for Quest for a Cure. His interest in operating portable and mobile stations during his many trips to the local parks where he operated under all types of weather conditions, both on VHF/UHF and HF using home brewed antennas was extraordinary.
He was also a very active participant in the many local Amateur Radio Nets and more distant HF Nets from his fixed base station and portable stations. He served as Net Control Station for our Pot Hole Net, Welcome Mat Net and the Wise Owl Net.
We believe without a doubt, through his entire year of tenure, not only as President but also as a member of the OVMRC and as an active on the air radio Amateur, that Bob has contributed to the interest, study and progress of the science and art of Amateur Radio. He has given encouragement and hands on assistance in errecting and building antennas and provided advise to new Amateurs.
Bob participates with the Civil Air Search and Rescue Association (CASARA) Unit 12, Ottawa, which provides supplementary air search capabilities for the Canadian Forces. CASARA provides an organized and trained group of volunteers to aid and assist in the conduct of Search and Rescue Operations.
Bob is also a member of the Emergency Measures Radio Group (EMRG) Ottawa. This group of trained Amateur Radio Operators volunteer their time and equipment in the event of an emergency. The main role of EMRG is to provide radio communications in an emergency to organizations who do not a radio system, or who normally rely of commerical telecommunications that have failed or may fail.
We believe his efforts promoting Amateur Radio and assisting others has fostered good will and understanding among Radio Amateurs in the OVMRC and the Amateur Radio Community.
Signed November 16th 2006
Steve Cochran VE3SBC, Patrick Tunney VA3CMD & Larry Wilcox VE3WEH
The award for the 2006 club year was awarded to Bob Sharp VA3QV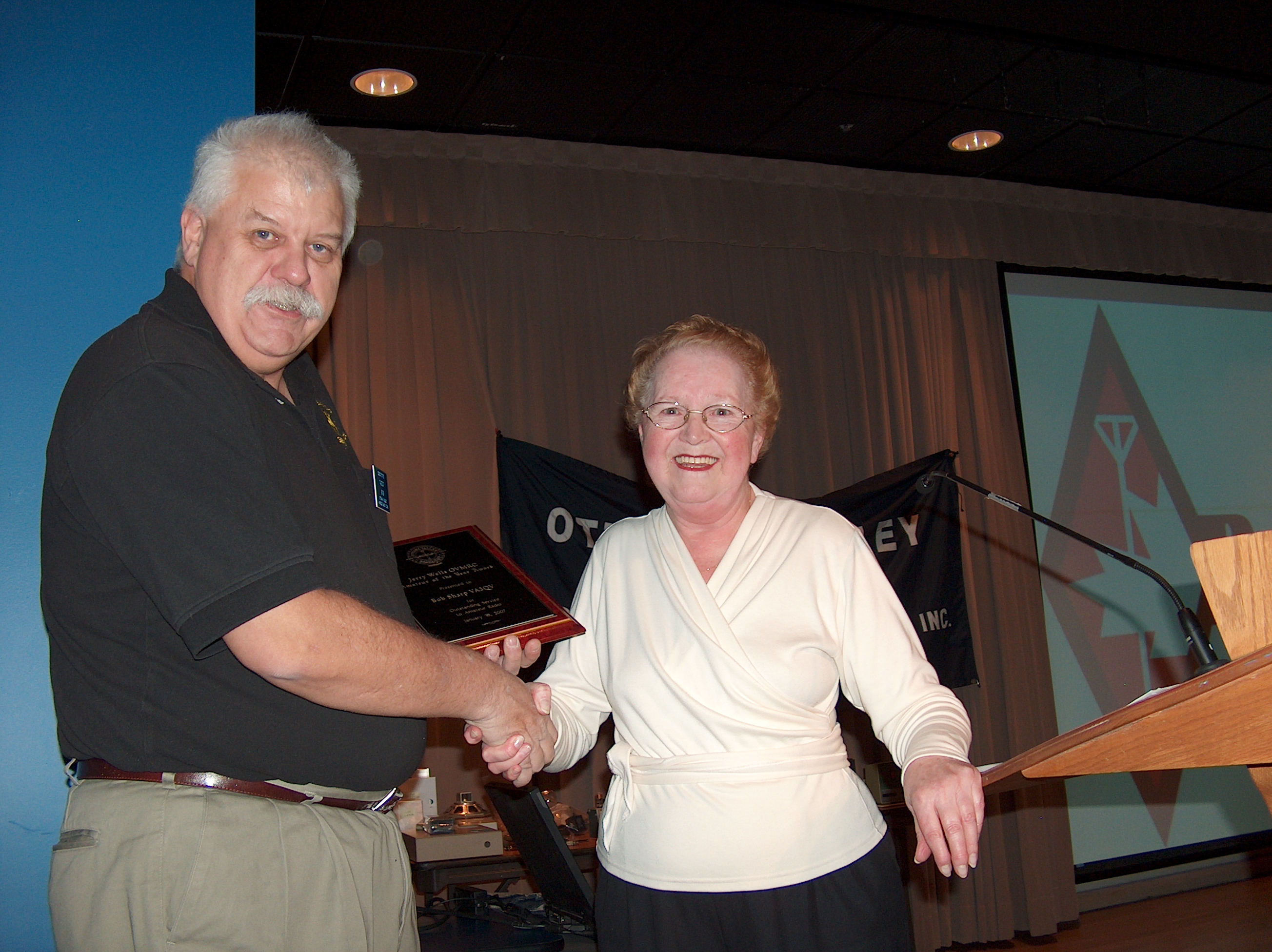 Mrs June Knight (Jerry's widow) presenting VA3QV Bob with the award
Left to Right
Mrs June Knight, Trisha Sharp (daughter), Liz Sharp (wife), Bob VA3QV, JP Chartier (Son in Law), Robbie Sharp (Grandson)
Next Page
---